Rehabilitation M.D. Nedělka
Welcome on the official web pages of the Rehabilitation centre of M.D. Jiří Nedělka.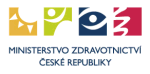 Rehabilitation Nedělka is a non-state health institute with the Ministry of Health CZ accreditation for a Rehabilitation and physical medical science.
We are a family company with 14 employees and more than 20 years of tradition to provide comperhesive rehabilitation and neurologic care with almost 30.000 treated patients.
We specialize in conservative in Czech republic unique miniinvasive treatmen of the backbone  illness - prolaps of the betweenvertebra discs and narrowing of the backbone channel. For children patients we také care of treatment of the scoliosis and backbone process anomalous.
Our next specialize is the treatment by the shockwave. We are the only one in CZ who has a certificate from an International company for shockwave treatment ( ISMST).We published as the first in CZ  a summarizing article concerned shockwave and locomotor systém and our experience we are giving during specialized forum in CZ and abroad as well.
For years we také care about top level sportsman - individual and team activities as well.
We cooperate with the hockey Extra League team HC Rytíři Kladno and KHL team Lev Praha.
Basic philosophy of our rehabilitation centre is based on the helpful, human and correct relations with our patients and providing of high treatment standards  and wide spectre of above - standards methods out of health insurance coverage.



Treatment methods
SHOCKWAVE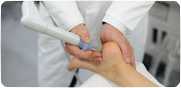 With shockwave treatment (ESWT) we have long time experience including a giving lecture and publish activities as well.
details
ACUPUNCTURE
Acupuncture uses a stimulation also caled acupuncture mass points which are bordered mass points on a human body.
details
MANUAL THERAPY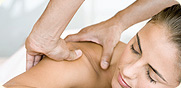 One of the basic funkcional treatment methods of the locomotor systém.
details